The first job on the agenda for the Hoody was to fix some rather terrible intake trumpets! The independent Throttle Bodies that were installed onto the engine are, well, how do I say this….. a bit shit. While there is a long term plan around changing these I needed a better short term solution to a specific problem. The trumpets kept falling off!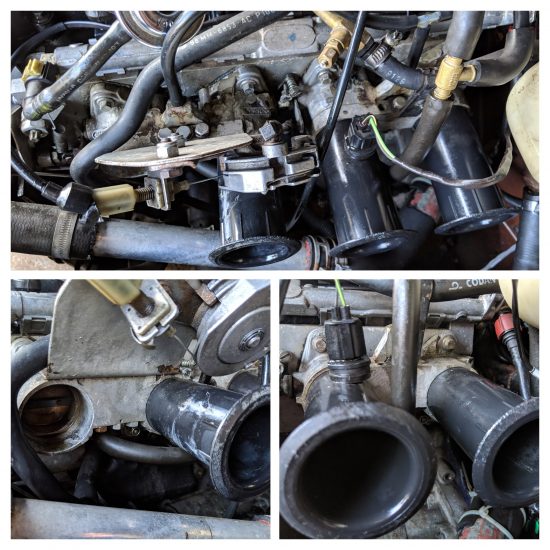 Reading the original build diary there is a sentence that reads "Modified Maplin Speaker trumpets as air intakes". That should be enough to make you shudder, it did me! So first things first was to fire up Fusion 360 and get to work with the vernier calipers!
After several iterations I found a design that worked. It has sufficient grip inside the intake to hold itself steady and a small ridge around the outside to stabilize itself. There was of course no where to bolt or secure an intake trumpet to as these ITB's were once a dellorto carburetor and twice as long. (The builder literally cut them in half!) I had to design two types of intake as one of the 4 had to accommodate an air temperature sensor, but it was a simple enough modification once I had a good base design.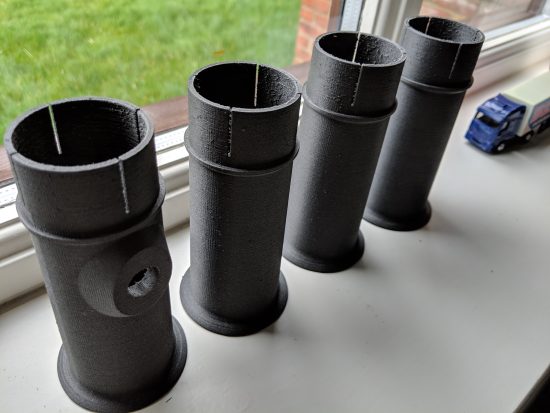 Several printed iterations, as well as some R&D into the right type of material to print the final versions in was necessary. In the end I opted for an engineering Grade Carbon Fiber infused Nylon composite from Novamid. This material boasted a very high heat deflection temperature, extreme strength and nearly zero shrinkage whcih was ideal for my situation. It wasn't cheap stuff though!
All in all the project took a while due to 1) me learning new skills in Fusion, 2) learning how to print composite materials and 3) modifying my printer to cope with the composites. That said, it was thoroughly enjoyable!