So, many of you who read my previous post on the tevo black widow 3d printer might have thought, oh hes bought another toy. Well, while that is mostly true I had an actual reason for getting one.
— Download the free model and print your own —
I have long been a modifier of my toys, and the Alfa 159 I drive takes the brunt of my desire to modify and improve. To that end there is often a gap between my imagination and my ability to manufacture, that has long eluded me. Until 3D printing became a thing.
So here's the issue. The Alfa 159 halogen headlights suck. Even with the brightest bulbs available in they still suck, So the best option is/was to fit aftermarket HID's. Until this year that was all well and good and the car would pass its annual MOT with aftermarket HID's fitted, however this year it looks like the rules are changing and if it has after-market HID's fitted it will fail 🙁
So, the options were, fit Halogens back in or go with the latest style high power led bulbs. The main issue with the latest LED Bulbs is they get super-hot and need a big cooling assembly on them which make them too long for the headlight. So to use them you have to leave the dust caps off the back of the  headlight which is less than ideal as it allows the moisture and dirt to get in and cloud up the lights.
I have been trialing a few different LED's and all of them are far too long. If you look at the image below you can see just how far this particular LED protrudes, and this is one of the shorter ones!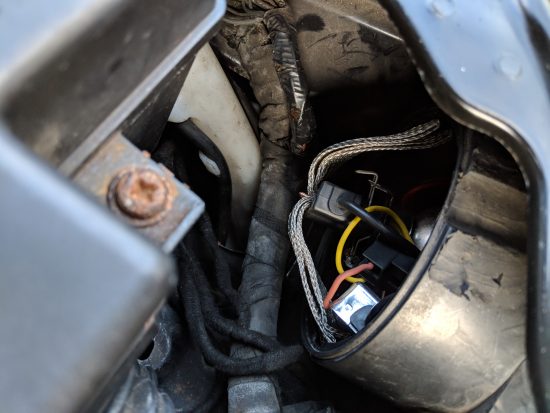 This LED can be purchased from ebay for £19.99 and I have been using them in my main bean for a while now. I am quite happy with them as main beam lights but only trialing them on driving lights at the minute. They do require a small amount of the plastic surround shaving off to fit in the driving light position though. just 1mm from each side as they are a bit fat, but its a 2 second job with a knife and doesn't harm them.
Once they are installed though, as you can see there is no way the stock dust cover goes back on! So the solution is simple. I need a deeper dust cover that can accommodate a longer bulb. Problem is, they don't exist, and to have one made would be prohibitively expensive. Until you add a mad Englishman who subscribes to the old ways of "man in shed will make stuff" but likes to embrace modern manufacturing techniques, on a budget.
The result, well that would be "my first thing" available for any 159'er who wants one to download and print for free (yes they fit a Brera and a Spider too) 🙂 You're welcome.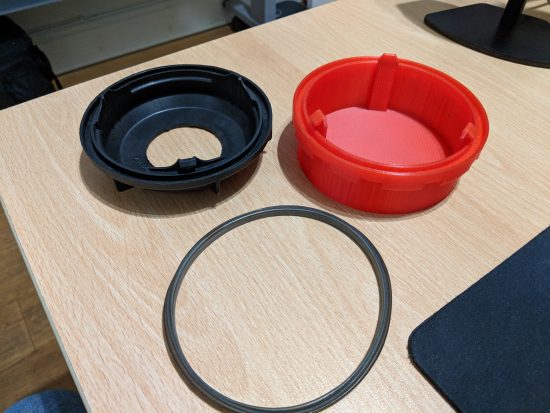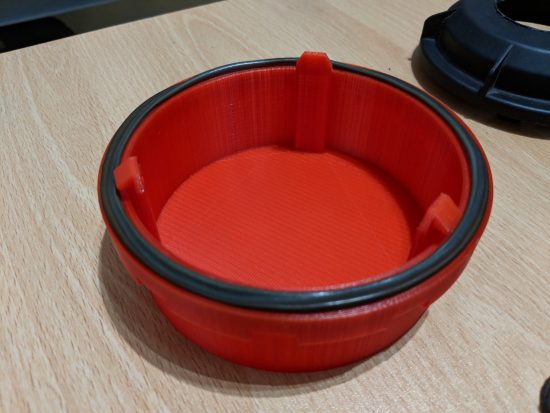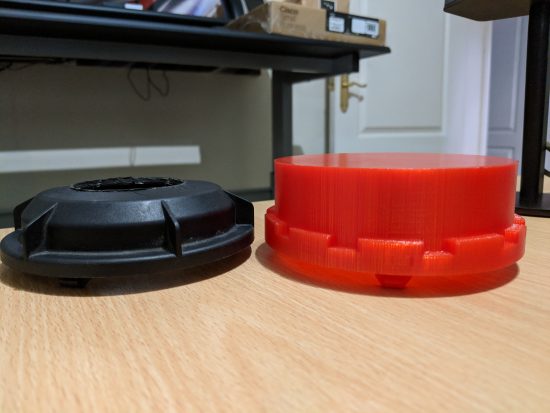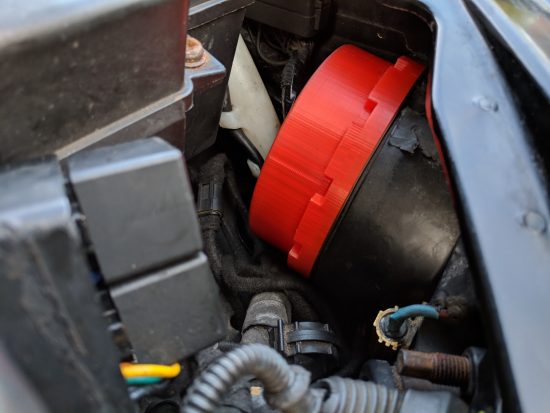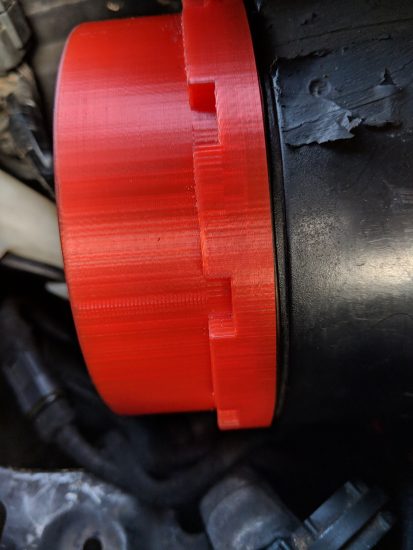 All in all this took me a weekend to do, and includes the time it took me to source a decent cad tool, learn it and figure out how to transpose the original shapes into CAD. It took 19 drafts, 4 prototype prints and at least 5 complete "start again from scratch" moments!!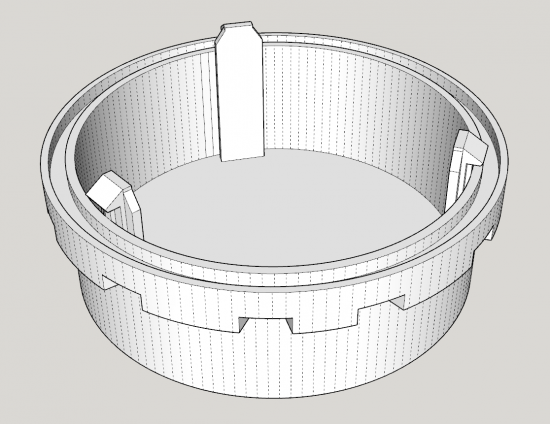 All in all I'm pretty happy with it, and the main thing is it actually works. I will reprint these at some stage in ABS plastic as my printer is only setup for PLA at the minute which by its nature is biodegradable and will not last too long in the engine bay. I may yet refine the shape as I go to take off some of the sharper edges but it's a perfectly functional solution to a problem that was going to remain otherwise unsolved.
I have many plans for future parts that I will be designing so this is just the start 🙂