Projects happen when an idea gets out of control!
It all starts with a simple thought, then comes a prototype, then alpha, beta, pre-production and if your lucky, production 🙂
If a project makes it past beta, they can often be bought. Here are a couple for sale right now:
Project Halo Controllers
2 x Project Halo Controllers for use with Alfa Romeo 159, Brera or Spider Models (939). Quantity Limited!
£100.00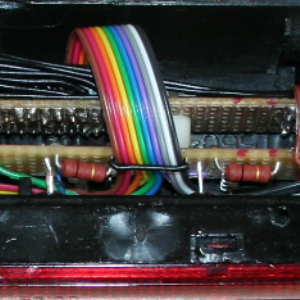 The Cylon
Hand made high level brake light replacement with special effetcs for the Alfa Romeo 159, Brera or Spider Models (939)
£150.00