Well, despite wanting to spend thousands of pounds on the perfect setup, I decided I had to transition away from Vinyl completely first and get used to the fully digital interfaces. So, in my usual, straight out of left field way, I bought myself an m-audio xponent and some new speakers 🙂
The Xponent is an awesome tool, it is the perfect transition medium for anyone thinking of moving into digital and is very well featured. Its a little on the plastic side, and the faders feel like they are fisher price, but it works like a dream and is portable enough to follow me around the country!
I now have two primary setups, home & away.
Home is the Xponent, married to my main desktop feeding a pair of krk rp6g2 Active Studio Monitors, and it sounds awesome!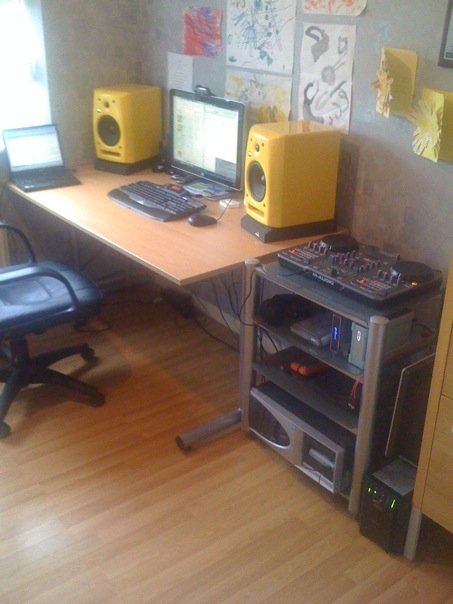 Away is the Xponent. married to my X200s Laptop & feeding a pair of M-audio AV20 portable studio monitors, although it lacks base, it has punch, power and clarity and lets face it, we don't want to piss off the neighbours in the hotel now do we 🙂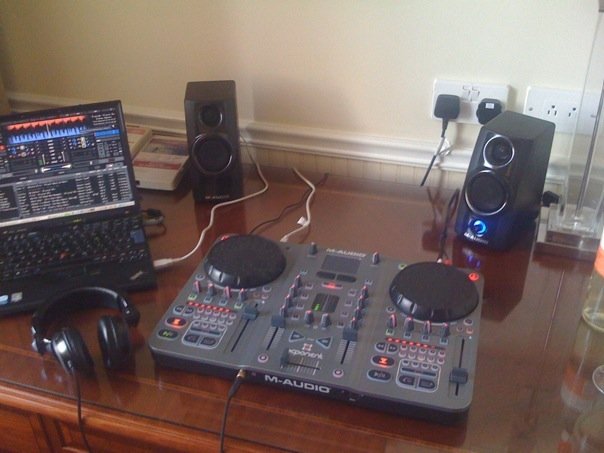 I still suffer from the age old problem of not actually having time to use this lot, but the away kit helps with that problem a fair bit, so once I get fully transitioned, expect a flurry of new mixes on the way!